As a parent, you must make sure that your baby girl is dressed appropriately for the occasion. It's not about dressing them up differently from day to day. It's about allowing them to express themselves when wearing everyday clothes or party dresses. A baby girl will be able to take part in many different activities throughout childhood. Therefore, parents must ensure their daughter has a suitable wardrobe for all these situations.
By giving their baby girl clothes for different occasions, parents can help her develop her imagination and creativity and build up her individuality. And if you're looking for high-quality, on-trend, and long-lasting baby clothes for girls, you can easily buy them on The Trendy Toddlers boutique.
In this post, we'll go over some clothing options that you can use for your baby girls when going out for a special event or just staying at home. We'll cover different clothing types and give you tips about outfit selection. Continue reading to gain a better understanding of various occasion outfits for your little princess.
Selecting an Outfit for the Most Common Occasions
Getting your baby girl dressed for different events can be challenging, but it can also be fun. Here are some tips to help you find clothing for your little princess for everyday occasions, such as birthdays, picnics, and weddings.
Everyday Options
Every parent knows how important it is to have the right basic clothes for their baby girl. These clothes may be chosen in any comfy style, from denim to dressy. The simple rule is to choose clothes that are easy to mix and match with each other and all of the other pieces in your baby girl's wardrobe. Remember about simple accessories, too.
Essential baby clothing items you'll need for every day include:
Skirts;
A few pairs of jeans or leggings;
Tops with long and short sleeves;
Jackets or sweaters (depending on the season and weather conditions);
Tights or socks (if it's cold or your little one loves having her feet covered up);
Shoes or slippers (if appropriate).
You can also add one or two denim or cotton dresses as well; these are the perfect choice for walks in the park!
Stylish Birthday Attire
Your little princess's birthday is a special day. It is the day she gets a year older, and this will be a memorable occasion for all family members. To make it even more special, you should pick up excellent and fancy clothing for your baby that offers happy memories of the celebration. You can choose dresses with bold prints or special multi-sets with a birthday theme. You can also accessorize her look and make it more sweet and pretty by adding details. Select something like a headband with bold flowers or a pearl necklace.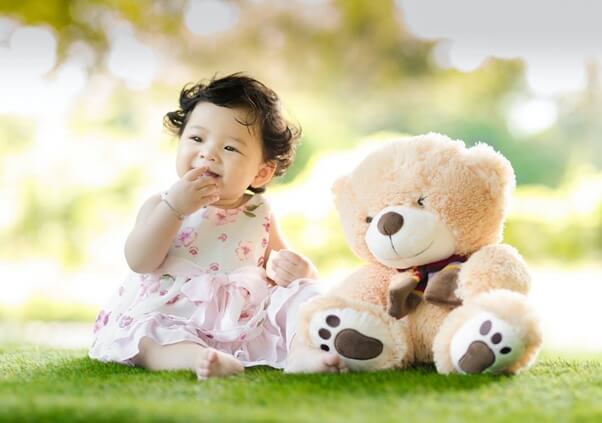 Choices for Weddings
The wedding attire for baby girls must be elegant and stylish. If you're planning to bring her to a wedding ceremony, then you should choose the outfits according to the dress code outlined in the invitation. For example, choose a party dress in basic colors like white or light pink if it is a formal wedding. For summer wedding ceremonies, go for clothes made of natural materials like linen or cotton. Remember, there's no need to pay for an expensive brand outfit for the wedding as you can find a stylish one that is both affordable and of good quality.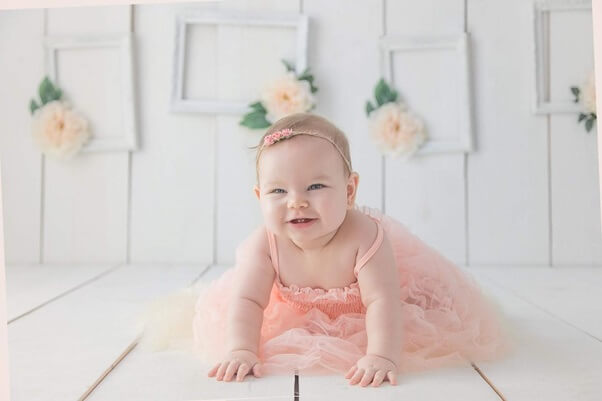 Picnic Clothing
Picnic clothing should be practical and lightweight so babies can wear it comfortably while playing or moving around. If you plan on having your picnic during warm weather, prioritize cute dresses or colorful jumpsuits for baby girls, as they are light, airy, and stylish. Remember to bring accessories like sun hats or sunglasses to protect your princess from sunlight's negative effect on the skin (i.e., freckles). Additionally, you can have a muslin blanket. Cardigans and jackets will provide warmth if you plan a picnic when it's a little chilly outside.
Factors to Consider When Choosing Clothes for Outfits
When choosing clothes for your baby girl, there are many things to consider.
Choose comfortable clothing that doesn't restrict movement or cause irritation.
Purchase clothes that are easy to put on and take off.
To avoid discomfort, make sure your baby's clothing fits perfectly.
Be attentive to fabric types and choose the appropriate ones.
Lastly, when shopping for baby girl clothes for any event, remember that quality is more important than quantity.