Buying a tablet is not an easy task in 2021. With many specifications and advanced technology, tablets are quick replacing our traditional desktops and even laptops. The biggest difference between a laptop and a tablet is its multi-functionality and performance. While a laptop can deliver more than a tablet, a tablet is affordable and offers a great entertainment alternative while on the go.
This blog highlights some of the crucial factors that you should consider before spending on a tablet. These factors will help you understand your requirement and thus, help you make a better purchase decision.
Factors to Consider Before Buying a Tablet in 2021
Brand
Today, innumerable companies are offering their independent tablet product line. Apart from the branded tech giants, various smaller companies are offering efficient models as well. However, it is advisable to go for branded companies Apple iPad as they offer quality products and a sufficient warranty period.
Size
Tablets are available in many sizes like 7", 9" 10" etc. However, the 7" and 8" ones exhibit a smaller display while those above 8" are considered as big screens. The size you want to go for depends on your preference and requirement. If you are a frequent user of tablets, go with bigger sizes like that of Dragon Touch Notepad 10-inch. But if you are looking for portability, then smaller tablets are ideal for that.
Budget
It is important to fix a budget before spending on gadgets. Every new model on the market showcases attractive features, and this may overwhelm you. Thus, it is important to research a bit about the product and understand their various prices. This will help you to plan your investment better.
Versatility
Tablets do not limit to just entertainment. Many of the tablets are regularly used by professionals and students for professional reasons. So, if you are looking for a tablet where you can enjoy seamless entertainment, type official data and use productive apps, then go for larger displays like that of New Apple iPad Pro with a 12.9-inch display. Smaller displays can make it difficult to work on them for long hours.
Ideal for Readers
Tablets are a great alternative for readers. With tablets, you can access a lot of content by downloading e-books or video. If it's a bigger screen then it's great for magazine reading. A good example is the Dragon Touch Max 10 tablet. But if it is just for entertainment or book reading purposes, then stick to the smaller screen.
Multifunctional
Certain tablets act both as a laptop and tablet. Certain gadgets like Google's Pixelbook can be used as a tablet as well as a laptop but with an external keyboard. However, it is not sold as part of the package. But if you are looking for 2-in-1 functionality, then go with larger tablets than can accommodate external keyboards.
Type of Tablets
It is important to identify the purpose of having a tablet. If you require a tablet for solely gaming purposes, then go with fast processors and powerful battery. But, if you require tablets for professional work, then the standard variants are ideal.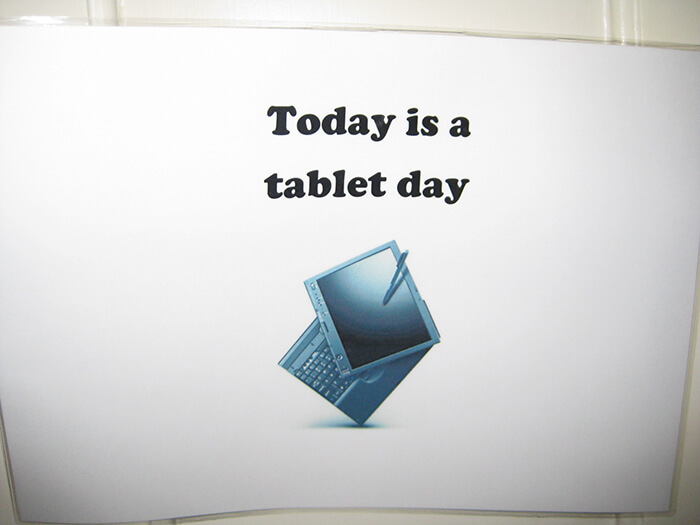 Battery Life
It is important to check the battery life of a tablet. If you are a frequent user and like to carry your tablets, then look for 7 to 9 hours of battery. Gaming laptops often offer long-lasting batteries. Check the product description well before investing on a laptop. A good example in this category is the Fire Hd Kids Edition 10 tablet from Amazon. It comes with a 2-year warranty and offers a 12-hour battery life.
Operating System
Operating system plays an important role in determining the performance of the gadget. It is best to go with the latest OS when it comes to tablets. iOS and Android also give you a chance to upgrade to its newest version. This ensures a lag-free experience. Thus, always opt for recent versions of the OS with frequent free updates. Using newer versions will also keep the system secure.
Conclusion
Tablets are essentials today as every student, professional or kids owning one. Although there are windows tablets available today, the majority still inclines towards Google's Android or iOS. Regardless of the style and size, always choose a brand when buying a tablet. They come with a warranty and offers good customer service post-purchase.
Remember to add a tablet case while purchasing a tablet as they will protect your gadgets from falls and breaks. However, it is always advisable to research the tablets before investing. This will offer you a fair idea of where the demand is.