A lot of drivers are guilty of doing one thing – driving beyond the speed limit that is prescribed by the law. Sadly, you won't go unnoticed as there are intelligent devices that will be able to monitor your speed in the absence of human intervention. Fortunately, however, there is a way for you to easily tell if there is a radar gun ahead that is watching your speed – it's legal radar detector.
These are the regulations for states regarding the use of radar detectors.
Illegal to Use
Nothing on Windshield
No Commercial Vehicles
No Radar Jammers

Virginia;
Washington; DC.

California;
Pennsylvania;
Florida;
New Jersey.

Federal Law – Not over 10,000 pounds;
Illinois;
Minnesota;
New Jersey;
New York;
Virginia;
Washington DC.

Federal Law – No radar Jammers in US;
California;
Colorado;
Illinois;
Minnesota;
Nebraska;
Oklahoma;
S. Carolina;
Tennessee;
Texas;
Utah;
Virginia;
Washington DC.
To avoid problems that can occur when drivers want to use a radar detector and speed, many states have rules to prevent accidents from happening. Yet, radar detector are legal to use in many states. If you're looking for a good legal radar detector keep reading this guide to learn more.
General Rule In the United States
Generally, using radar and laser detectors in the United States is allowed since the tool is intended for drivers to be mindful of their driving speeds. Yes, laws vary from one state to another. But for most of the states, private vehicles are allowed to have radar detectors.
What's illegal to use in many states are the radar jammers. After all, radar jammers interfere with law and traffic enforcement activities.
Top Picks for the Best Legal Radar Detectors of 2021
Clueless on which ones will make the top choice? Keep on reading the rest of this section and we'll let you know some of the best options that are currently available in the market.
1. Cobra ESD7570 – 360 Degree Detection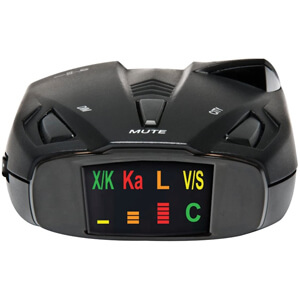 Recognized as one of the best within the product category, this is an ideal choice for beginners who are looking for a fuss-free radar detector. It has basic features and compared to the other radars detectors this one is a solid brand. 
Amongst its list of innovative features, it is Sprectre 1 undetectable and VG-2 undetectable making it so your anonymous and has 360 degree laser detection. It will detect radar signal and give you a safety warning when your in proximity to a laser signal. 
The detector will detect safety related signals such as emergency vehicles, railroad crossings, and other vehicles with cobra's safety alert transmitters. When a radar gun or speed camera is detected, you will hear an audible sound and see the signal strength.
Has excellent sensitivity to many radar brands;
Has user-friendly features;
Long-range coverage;
Mounting the unit is easy to accomplish;
Durable construction.
Cons
Display can be difficult to see during a bright day;
May need to be programmed to not go off all the time.
2. Uniden R3 Extreme Long Range Radar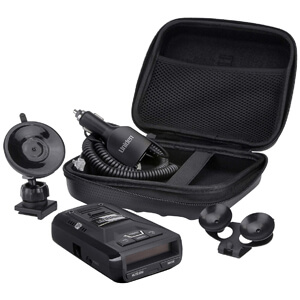 While there are endless reasons why this legal radar detector is better than many others, one that you will find to be most convincing is the fact that has GPS with red light camera alerts. With the latter, it will be able to detect more signals, and hence, it can provide you with information that is more accurate.
It is nicely equipped with digital signal processor and has extremely sensitive for radar reception.
This has Spectre Elite undetectable for anonymous use and you can set quiet mode to notify you only when you want it to. Assurance that it will deliver exceptional functionality even after a long time.
Lastly, it also has a nice size display screen that shows information to alert you to the signals around you. You'll get signals in enough time to alert you to safety and police signals around you in reasonable amount of time to take a course of action.
Pros
Excellent sensitivity to top police radar guns;
Quick detection;
Exceptional signal and range;
Multiple signal detection at a time;
Filters out erroneous signals;
GPS technology.
Cons
3. Radenso XP Legal Radar Detector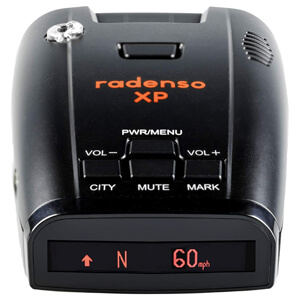 This is another legal radar detector that can be exceptional when it comes to accuracy. It has great false alert filtering and industry-leading range distance. In the simplest sense, the latter is an innovation that allows easy detection of radar even at a great distance.
This has Spectre and VG-2 so you are undetectable for anonymous use and you can set the speed you want to receive signals so you don't get signals when you don't want to . It's very good at catching signals from all directions and from X, K, and Ka signals
One nice feature is you can update the firmware, so your always up to date with the latest info for your detector.

Lastly, you will also love how it comes with a 1 year warranty. You'll get a money back guarantee. One of the most radars I like the most.
Items included:
Radenso XP Radar / Laser Detector;
Windshield Suction Cup mount;
Radenso Mute Power Adapter with USB port;
Carrying Case;
Mini-USB to USB data cable.
Pros
GPS lockouts;
Comes with a carrying case;
Can detect laser guns from multiple angles;
Can be used for red light and speed camera alerts;
Has voice alerts.
Cons
May have mounting issues;
Configuration may be tricky.
4. Uniden DFR7 Super Long Range Legal Radar Detection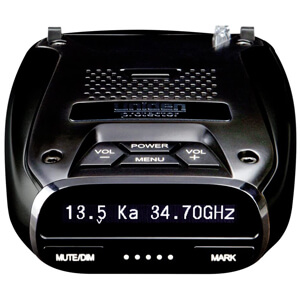 This legal radar detector may not be as popular as those that have been mentioned earlier, but it is packed with features that will make it a good contender for being the top choice within the product category. This will detect not only radar and laser gun, but even red-light cameras, among others that do not emit a signal.
With this product, you will also be able to enjoy versatility and simple operation. You can see what's happening with the clear display.
If you find some radar detectors annoying as they give you warnings when you do not need them, this detector can lock out signals that you don't want to show up. Display can shows: speed, radar band, battery, altitude, and clock.
Pros
Space-efficient design;
Comes with an easy to read display;
Has built-in GPS;
Voice response.
Cons
Power cord may have issues;
May not last as long as other detectors.
5. Whistler CR90 High-Performance Radar Detector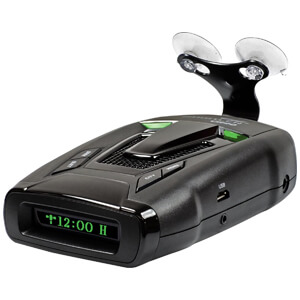 If you are looking for a simple effective legal radar detector, this option should be on the top of your list. One good thing is that this radar already comes with a built-in GPS.
With a Total Band Protection, you can also expect the accuracy of this legal radar detector. It will be able to detect four of the most popular speed detectors that are available in the market, which should be more than enough to provide you with peace of mind.
It also features Alert Priority. Simply put, when there are multiple signals that are detected, you will be notified first of the signal that is most important.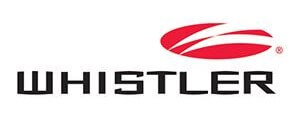 With this detector, there are two ways for you to be alerted of a speed detector. You can turn on the audible warning, which can also be toned down, depending on the volume that is preferred. There is also a digital display if you prefer visual warning.
Standard Features Include:
High Gain Lens: Provides an increased field of view, as well as a longer range of detection;
Alert Priority: Displays the most important signal when more than one is detected;
Safety Warning System: Keeps you informed of highway saftey where transmitters are located;
Stay Alert: Test your alertness on long trips.
Pros
Comes with a built-in GPS;
Has multiple modes.
Cons
Suction cup does not stay in place;
No compatible app for threat sharing.
How to Choose the Best Legal Radar Detectors
To make it easier for you to choose the right legal radar detector for your needs, below are some of the most important factors in 2021 that you have to take into consideration:
1. Type of legal Radar Detector
One of the first things that need to be decided upon is which type of legal radar detector will be best for you. In this case, the following are the two options that you will have:
Radar Detector: If you want affordability and optimal functionality, this is the best choice for you. However, one problem with this is that it attracts attention, both of the police and thieves.
Cordless Radar Detector: This is an ideal choice if you would like to prioritize portability. It is a breeze to install, and best of all, it can be easily transferred from one car to another. The drawback, however, is that they are usually more expensive than the corded ones.
2. Ease of Use
You should also prioritize models with user-friendly features. For instance, you must be able to easily accomplish the installation. The manufacturer must provide step-by-step instructions on how to complete the assembly. More so, the controls should also be strategically positioned so that you can set-up the unit in a snap.
3. Modes of Operation
A good choice for a radar detector is one that comes with multiple modes, which will offer a high level of reliability, regardless of where you will be driving. If you are driving in an urban area, the city mode will be appropriate. Otherwise, you must be able to set it to highway mode. Under the latter, it has higher sensitivity, which is because there are more speed radars in highways.
4. Detection Capabilities
Your radar detector will be useless if it has poor capabilities to detect speed radars on the way. With this, take a look at the range, which will be indicative of the distance of the radar that the detector will be able to detect. Also, make sure that it is able to detect radars at a 360-degree angle.
More so, look for a product that will be able to detect even those that do not emit signals, such as red-light cameras. This will be a good way to provide you with peace of mind, lessening the likelihood that you will be ticketed for a traffic violation.
5. Local Laws
Before you even buy a radar detector, keep in mind that there are some states or cities wherein the use of such a device is prohibited by law. Getting caught will be an offense to traffic violations. With this, it will be good to choose a low-profile radar detector, or at least, one that cannot be detected by the detectors that are used by police.
6. Built-in GPS
In recent years, many manufacturers are offering more innovative options, which is why they have integrated GPS in their radar detectors. With the latter, you will be able to enjoy a multifunctional device as it can also be useful for ground navigation. With the GPS, you will also be able to pinpoint the exact location of the radar.
7. Alerts and Notifications
It is also important to consider how you will be alerted once the unit is able to detect a speed detector. The best ones will notify you through audible and visual warnings. If there is a digital display, make sure that it stays clear and easy to read, even during a hot day. If there are audible alerts, on the other hand, see to it that it is loud enough to be easily heard.
8.Warranty
If you want the best bang for the buck and peace of mind, pick a radar detector that comes with an extensive warranty coverage. This means that the manufacturer will have you covered within the warranty period, provided that the problem does not result from your negligence. In case of a defect, they will provide free repair and replacement of parts, if necessary.
Conclusion
With too many options for the best legal radar detectors, which one can offer optimal quality and functionality? If you ask for my personal opinion, I will say that Uniden DFR7 Super Long Range Radar is the clear winner. It provides accurate information in diverse locations, all while still being user-friendly.