Colombian Faja (pronounced FAH-hah) refers to a particular style of body shapewear favored by Latin American women, particularly Colombian women. This garment holds many aesthetic purposes, such as slimming the figure, concealing lumps and cellulite, and creating more of an hourglass shape. Aside from making the body look better, it also plays a role in fashion, as a faja can help clothes hang better on your body. What better way to give your special occasion outfit that final touch?
But, wearing a faja is not necessarily just about looks. The compression and body support of a faja can be useful for postpartum and postsurgical needs. A faja can reduce pain and improve physical comfort in these situations. A well-constructed faja can even give you better posture. Great posture not only makes you feel confident and look great, but it is better for your spine and joints.
Colombian Fajas – Shape Up Your Body in Seconds!
Just like a bra, many women consider their faja to be an essential part of their wardrobe. However, you should equip yourself with some knowledge before buying a faja, especially if you haven't used one before. The wrong faja could cause you physical discomfort, wardrobe malfunctions, major inconvenience or even pain. Here are five quality fajas of 2023 that can serve as inspiration.
Quick Picks of Top 5 Best Colombian Fajas of 2023
| Product | Compression Level | Material | Style | Price |
| --- | --- | --- | --- | --- |
| DIANE & GEORDI – Women Postpartum Girdle | Medium | Powernet | Shorts length | See on Amazon |
| Lover-Beauty Tummy Control Body Shaper | Medium | 3 layer cloth | Shorts length | See on Amazon |
| Salome – Colombian Waist Trainer | High | Lycra spandex | Abdomen only | See on Amazon |
| ShaperX High Compression Body Shaper | High | Powernet outer, nylon inner | Shorts length | See on Amazon |
| Sonryse Butt Lifting Shapewear | Medium | Powernet outer, cotton inner | Shorts length | See on Amazon |
1. DIANE &

GEORDI

– Women Colombian Fajas & Postpartum Girdle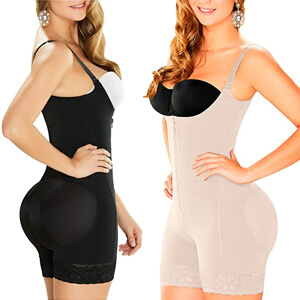 Diane & Geordi makes this mid-thigh length faja with medium compression. It has a hook closure with a zipper that goes over that. The inner hooks make it so the zipper doesn't catch on your skin. This faja has an open crotch gusset for comfort and breathability, and underarm coverage to hide armpit fat. Silicone-banded leg openings prevent roll-up.
The Diane & Geordi model 2396 is made with a highly resistant powernet weave and reinforced seams for security. It has removable straps and is made to be invisible under your clothes. You can get it in black or beige.
Who Is This Good For? + Advantages
This Diane & Geordi faja is primarily recommended for body shaping after childbirth. However, it serves many other purposes. It defines the waist and gives some natural butt lift. The abdomen area is controlled while the hips are enhanced, drawing more of an hourglass figure.
It's available in sizes XXS-4XL. Their XXS is quite small and their 4XL is fairly big. So, this is a good choice for many body types ranging from very petite to the higher end of plus size.
People who have used this Colombian faja say it does not cling to dresses and skirts. Users have seen success wearing this girdle after childbirth and after surgeries such as BBL, cesarean section, or tummy tuck.
Drawbacks
Reviewers have noted that this faja may not fit you very well if you have a short torso. If this is the case, you might notice wrinkles around the waistline. However, some people get their faja taken in by a seamstress if it is too long for them.
Pros and Cons
Pros:
Wide size range;
Great all-purpose body

shaper;

Double hook+zipper closures for security and control.
Cons:
Might not fit you well if you have a short torso;
Not ideal for miniskirts;
Not ideal for tops/dresses where the straps might show.
2. Lover Beauty – Tummy Control Body

Shaper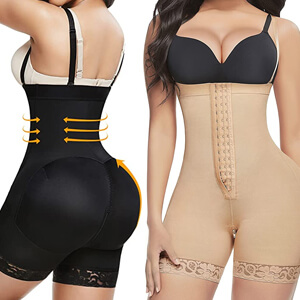 The brand Lover-Beauty has their Tummy Control Body Shaper which is another mid-thigh length, medium-compression faja. You'll find adjustable and detachable shoulder straps and 3 levels of hook closures. The 3 levels of adjustment make this faja a really good option if your weight tends to fluctuate.
This faja has a 3-layer cloth design that is supportive yet breathable. Plastic boning at both sides of the waist aids in good posture and provides extra support.
This faja also has a zipper crotch for convenience, lace thigh trim, and silicone bands inside the leg openings to keep it in place. You can get this product in beige or black.
Who Is This Good For?
This Lover-Beauty brand faja provides tummy control, butt lift, and thigh slimming. It smooths out cellulite and improves posture. Plus, it's comfortable for a full day of wear. You can get this faja in sizes S-6XL.
In particular, this faja is a good choice for back support and posture due to its boning.
Drawbacks
There are a couple drawbacks that customers have noticed. Once the garment has been worn many times, the legs may start to roll up when you wear it. Other customers said that the indentations made at the leg opening show through when wearing pants. However, these types of drawbacks can occur with many Colombian fajas. It really depends on your body shape.
Although the front closure is very secure and has 3 rows of hooks for adjustability, this also means that it is a bit bulky. The front closure will probably be visible if you are wearing it with thin or tight clothes. So, this faja is probably better for thicker fabrics such as those worn in fall and winter.
Pros and Cons
Pros:
Boning at the sides is desirable for many;
3-layer cloth design adds support;
Zipper crotch for convenience;
3 rows of hooks mean this

faja

is good for weight fluctuations.
Cons:
The closure may show through thin or tight clothes;
Legs may roll;
Leg openings may pinch thigh fat a little too much for some people.
3. Salome – Colombian Waist Trainer
This next Colombian faja is a cinturilla, which is a subtype of faja that covers only the waist area. This makes it pretty much the same thing as a Western girdle. However, cinturillas may cinch the waist a lot more tightly than a traditional American girdle.
The Salome 0315-1 waist trainer is a high-compression underbust girdle that ends at the hips. It has a hook closure plus a sleek and discreet zipper that covers the hooks. Eight covered steel bonings provide back support and enhanced posture. This faja comes in beige and black. It's comfortable to sit down in, unlike some other waist trainers, and it doesn't bend, ride up, or fold.
Who Is This Good For?
You can get this waist trainer in sizes XS-6XL. Their 6XL size is quite large, so this faja is a great option for the higher end of plus size. The high compression and support will lend this faja to more advanced users. This faja can work great regardless of whether you have a long or short torso.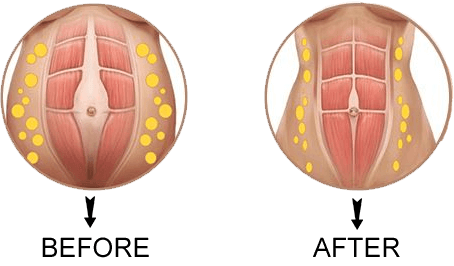 Drawbacks
First off, if you are a total beginner to waist training, this might not be suitable for you. It takes time to gradually get used to wearing this level of compression.
Some people noted that this girdle accentuates the appearance of upper back fat.
The thick fabric may make this uncomfortable to wear in hot weather.
Lastly, this faja does not have multiple clasp options, so you might not be able to wear it throughout weight fluctuations.
Pros and Cons
Pros:
Cinches the waist quite a bit;
Excellent for back support due to boning;
Comfortable for its product type.
Cons:
Not for total beginners;
Not great for very hot weather;
Only one clasp setting;
Might make upper back fat more apparent.
4. ShaperX – High Compression Body

Shaper
Here we've got another great shorts-length style with lace trim on the leg, available in beige or black. This faja will give you high compression, plus double belly compression, with no compression on the hips or rear end. It has adjustable straps, four rows of hooks on the closure, an open crotch gusset, and non-slip inner leg bands. This body shaper from ShaperX is made with an outer powernet layer plus an inner moisture-wicking layer.
A unique thing about the ShaperX High Compression Body Shaper is that its U-shape neckline acts like the side support slings you sometimes find inside bra cups. So, although this faja doesn't completely cover the bust, it can give you a little extra breast support, unlike most other Colombian fajas.
Who Is This Good For?
You can get this faja in sizes S-3XL. However, the S is not very small, and the largest size definitely falls on the lowest end of plus size.
This faja is great for minimizing the stomach and improving back posture. Reviewers have said that this faja fits longer torsos well.
The four rows of hooks make this a great choice if you're in the process of losing weight, or might gain it in the future.
Drawbacks
Very short torsos may not fit this faja very well. This choice also isn't ideal if you need some support or lift for the buttocks, as there isn't really much compression there.
Pros and Cons
Pros:
Moisture-wicking material reduces sweat;
U-shape neckline might add extra chest support;
Four rows of hooks;
Excellent for minimizing the belly.
Cons:
The size range is smaller;
Shorter torsos may not fit this

faja

very well.
5.

Sonryse

– Butt Lifting

Shapewear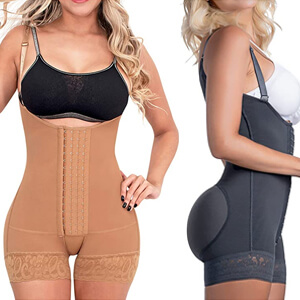 Sonryse is the brand where you'll find Colombian fajas that come in an expanded color range. You can get this Sonryse faja in beige, mocha, cocoa, and black. The faja gives medium compression and is designed with four rows of hooks, adjustable removable straps, an openable crotch, and silicone leg bands to prevent slippage.
The Sonryse Butt Lifting Shapewear is made with a powernet outer layer plus a cotton inner lining for breathability.
Who Is This Good For?
This is a great all-purpose faja in a shorts-length design. Sonryse offers variants of this product depending on whether you are an hourglass/pear shape or an apple shape. This foundation garment comes in sizes XS-4XL. However, their 4XL size is pretty small, so practically speaking this faja really only goes to the lowest end of plus size.
Drawbacks
A smaller size range will be a drawback for many. Some people who have used this faja have said that the leg openings may cut into the flesh of your thighs too much. However, whether you experience this will depend heavily on your body type.
Pros and Cons
Pros:
Comes in a wider color range;
Four rows of hooks for

adjustability;

Sonryse

offers different products for different body shapes;
Lined with cotton.
Cons:
Some people said the leg openings cut in too much;
Not the biggest size range.
How to Pick the Right

Faja

for Your Needs
Many factors go into deciding which faja to buy. A bit of background in the concept of shapewear will help you with the complex decision of picking the right faja.
How

Shapewear

Has Evolved
Faja is the Spanish word for girdle, coming from the Latin fascia, meaning band, bandage, or swathe. The word girdle in English, just like in Spanish, used to have a different meaning. In medieval Europe, a belt worn around the waist over the clothes was known as a girdle, or as a faja in the Spanish kingdoms. These belts often had a religious (see here), spiritual, or military significance. However, the English word girdle, just like its Spanish equivalent, has evolved to mean a shapewear undergarment for the abdomen.
Shapewear, or foundation garments, have been around since antiquity. The earliest known representation of corset-like shapewear appears on a Minoan figurine from around 1600 BC. Throughout the centuries, different cultures have favored shapewear of many varied styles, for both men and women. So, if you have reservations about the concept of shapewear (some people may tell you it's "deceiving"), know that shapewear is nothing new! People have been changing their figures with shapewear for thousands of years.
In Western culture, girdles came to replace the role of corsets around the end of the 19th century. A foundation garment to cinch your waist remained necessary to fit into fashionable dresses well into the 1950s. But, in the 1960s, girdles were mostly replaced by the use of control-top pantyhose, which were worn daily by most women. However, when pantyhose fell out of style for everyday wear, so did the concept of shapewear. These garments mostly remained in use just for special occasions.
Shapewear saw a comeback in the 21st century, especially with the advent of seamless constructions and new fabrics that were supportive yet comfortable. Between 2009 and 2013, shapewear sales rose back up again by 75 percent. Foundation garments like Colombian fajas are only becoming more and more popular.
Now that you understand shapewear a little better, you're probably wondering:
What differentiates a faja from other girdles and other types of shapewear?
The term faja refers to the styles preferred by Latin American women, especially from Colombia. The beauty standard in this part of the world favors a small waist, but full hips and rear end. So, a lot of shapewear labeled "faja" will be extra-cinched in the waist, but will not be designed to minimize the hips and butt. This makes it different from a lot of styles of traditional Western girdles and shapewear, which have the goal of making the entire body slimmer overall, which can include minimizing the hips and buttocks. In fact, some Colombian fajas will feature padding on the hips and/or backside for extra "oomph".
Aspects of a

Faja

to Pay Attention To
Compression Level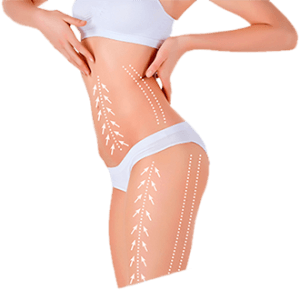 Decide which compression level is best for you. Light compression will help smooth you out under your clothes, so this is a good option if your main goal is to reduce panty lines or fat bulges. Medium compression will give a higher level of figure shaping, as well as some body support for postpartum or post-surgical use. High compression will give advanced figure shaping but will be more uncomfortable especially for inexperienced faja users.
Style & Size of Colombian Faja
Look for a style that will not show with the outfit(s) you plan to wear with it. Shoulder strap placement is an important one. Or, you may need a strapless faja. A Colombian faja with removable straps will allow you some flexibility here.
But, be careful–some removable strap fajas just look awkward without the straps. Or, they may fall down without the straps. Nevertheless, a removable strap option will still allow you to replace the straps with the straps of your choice. Perhaps you want to change them out for non-slip straps, thicker padded straps, or a different color of strap.
A good rule of thumb when choosing a faja size is that if you fall between two sizes, choose the larger size. Experienced and advanced users might size down at their discretion, though.
An abdomen-only waist faja will allow your lingerie choices to shine through and is good for all-day wear so that going to the restroom is easy.
A panty-style faja will stay on better than one that only goes around the waist. These styles can also give your butt some lift.
A shorts-style faja is good for preventing thigh chafing, or if you also want some compression or support around your hips and thighs.
A below-the-knee faja is ideal when you want full thigh shaping, or when you need to prevent indentations in your thigh fat caused by the elastic from showing through your pants.
If your outfit will be light-colored or transparent, a faja in a color close to your skin tone is ideal. Other colors like black won't show stains as easily.
Wearing Tips
Seamless fajas may be more comfortable and show less under clothing. However, fajas that provide the most lift to the rear end often have seams in this area, especially if the faja has hip or butt padding.
Based on how long you'll be wearing it and whether you'll be drinking a lot of fluids during wear, you may need to consider a faja with an open or openable crotch gusset. This way you won't have to take the girdle all the way off and put it back on again every time you have to pee. After all, putting on a faja can be a bit time-consuming.
Some Colombian fajas have boning, as in a corset. Choose a boned faja if you are looking for some serious waist reduction or need lots of back support.
Conclusion
Are you looking for a way to improve the appearance of your figure while attaining better back support and posture? A quality Colombian faja will do just that. Hopefully, these five selections will give you a good idea of what to look for when shopping for a faja.