If you are looking for a Tablet that is cheap with a good processor, then Dragon Touch Y88X plus can be an ideal choice! It has very few drawbacks, but if your usage is limited or occasionally, then there's nothing to worry about. Dragon Touch Y88X plus is one of the finest tablet's in the market that has gained huge popularity in the recent years. It is highly flexible and lightweight allowing you to carry this piece across the globe in your handbag. And the much-known fact about affordable tablets is they will give you all the functions as per the amount you have paid or even more but not less. Dragon Touch Y88X plus can be one of your best friend that will be your classroom, library, teacher, etc.
However, the cheap price is not the only reason to choose Dragon Touch Y88X plus over other tablets, there are more features as well that will mesmerize you and enforce you it purchases this tablet. What are those? The features are numerous; however, below I attempt to give a glimpse of its features.
Features of the Dragon Touch Y88X tablet
If you are shopping for a tablet, you will find that there is a wide variety of different tablet options to choose from. You can find the more expensive tablets that come with all of the top features and newest technology and there are less expensive models that may not have the best features, but they still get the job done. Along with comparing the cost of the different devices, you will also want to compare the features before you make a purchase.
7-inch multi-touch display
1024 x 600 screen resolution
Fast quad-core processor
Android 4.4 Kit Kat operating system
512 MB of RAM
8 GB of internal memory
Wi-Fi ready
Preloaded with Zoodles
2-megapixel front and rear cameras
Compatible with thousands of the most popular apps
1 year limited warranty from the manufacturer
Ultimate display and design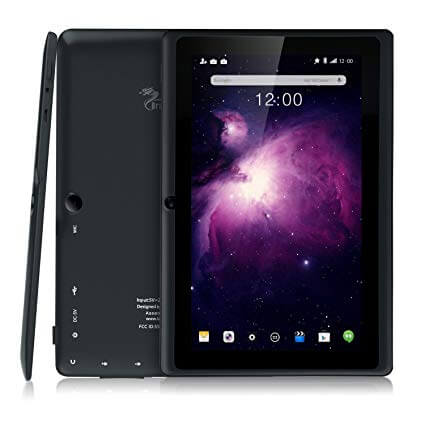 Thinking that Dragon Touch Y88X plus is reasonable, the display will be cheaper. Well, let me erase this misconception, Dragon Touch Y88X plus has a 7inch IPS display with a view angle of 178 degree that provides fabulous graphics performance only for you. And the resolution is 1024×600 HD. It is also pre-installed with a screen protector that will enable you to watch videos, shows, etc., with better contrast colors.
In addition, the design is highly-sleek and slim as the dimension is 8.5x6x2 with a weight of 1.25 pounds. You can easily carry this Tablet as your smartphone. However, the features are countless of the tablet. If we talk about its touch, it is highly sensitive enabling you to open apps with just one touch. The camera of Dragon Touch is 2mp for the rear as well as front with SmartColor display technology. That has been upgraded with a new A33 chip allowing you to take beautiful pictures and videos.
Whatever you'll read on your tablet it will be so clear and near to you. Stay connected with your dear ones with this great camera and you'll feel that you are next to them. However, connectivity also includes a wireless Wi-Fi option of 809.11 b/n and Bluetooth. You can stay connected to the world with the wireless N Wi-Fi option; moreover, with great Bluetooth capabilities, you can connect your Dragon touch with wireless keyboards, speakers, etc., seamlessly. Therefore, the performance of the Dragon Touch Y88X plus is highly-appreciable.
Smooth flowing performer
Dragon Touch Y88X Plus has been featured with the latest Quad-core A33 chip boosting the efficiency of your tablet along with your productivity. It offers you a RAM of 512MB and 8GB (expandable SD card) storage that delivers you fluid performance with multitasking speed. Apart from these features, Dragon Touch is combined with Android KitKat 4.4 OS, which is an added star. Yes, it is an added star! Android tablets are ruling the market these days as they are more user-friendly and easy-to-use. So Dragon Touch Y88X Plus can be your partner in crime that will help you conquer every challenge.
Moreover, it has been pre-installed with Google PlayStore giving you an easy access to 50,000 apps with just one touch. However, the portability capabilities of Y88X+ will be loved by the people who are more into traveling. You can use Dragon touch Y88X plus for basic browsing, yet, it supports gaming as well but you won't find out that much efficiency while playing games. The sound quality is ultimate but even though it is recommended to use headphones for a better experience. You will love any type of music with the headphones and get lost in your imaginary world.
Power booster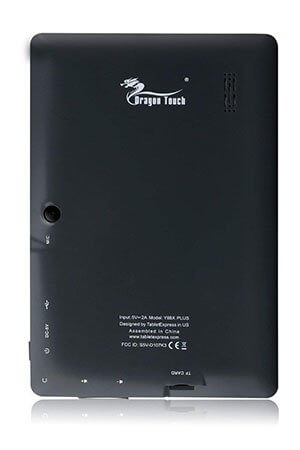 The battery life of Dragon Touch Y88X Plus is decent. It is similar to your smartphone's battery with 5 hours of battery backup. Thus, you don't have to worry much about the battery if you use your tablet up to a limit with dim lights and without an internet connection. It is highly advisable to carry your power bank along with you during travel nights to let your partner in crime be with you at every footstep. And it also has a G sensor as well enabling you to be more smart and efficient.
However, you can easily charge your battery with fast-charging capabilities and stay fit to explore your next day with a full battery. Be it your classroom, office premises your Dragon Touch will never leave you alone at any point of time and lead you towards success. Therefore, choosing Dragon Touch Y88X plus will be a great option in every aspect.
Pros and Cons
The Dragon Touch Y88X is one mobile device that really offers a lot of bang for your buck. This tablet has a really good user experience. The interface and controls are simple and easy to understand. You can navigate from one function to the next with no problems. And it holds a stable internet connection. The viewing experience is also pretty good. It streams video content and plays games without freezing or lagging. All in all, this is a fairly solid tablet that will serve the user well.
If there is anything that consumers are going to put in the category of a negative, it is the screen. You can get tablets with far better screens than this one. However, those tablets cost considerably more and the screen of the Dragon Touch does still offer HD quality, so it is still pretty good for the price. This tablet is the advanced version of the Dragon Touch Y88 Android tablet and is loaded with more features and superb performance overall.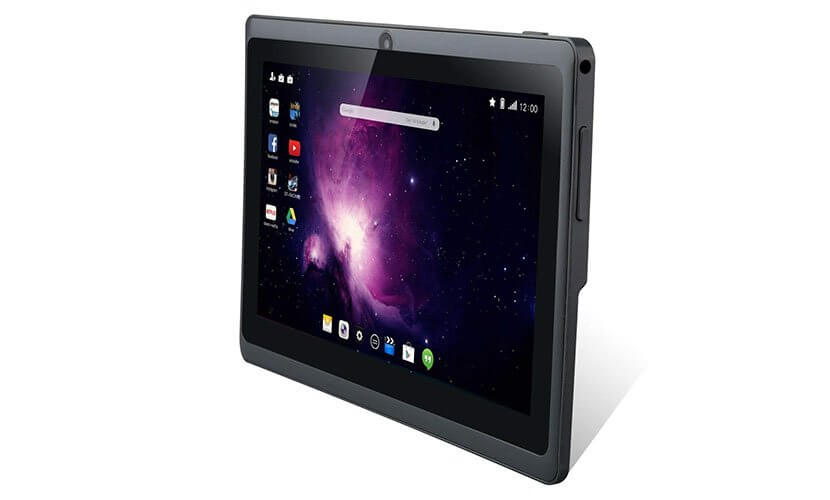 Who will like the Dragon Touch Android tablet?
The combination of affordability and versatility make this a device that will satisfy a bunch of different consumers. If you are looking for a product that offers all of the functions of a tablet at a good price, this is probably a safe bet. It does everything that you expect from a tablet, it just isn't one of the top tier models on the market. It can be especially good if you are looking to get an inexpensive tablet for a young child.
When you purchase the Dragon Touch Y88X Android tablet PC, you are getting one of the best values currently available. You get all of the features and functions that you expect from a tablet, but you are getting them at a considerably lower price. You really just can't beat a product that offers all of this in one very inexpensive package.
In conclusion
So from the above-mentioned points, you can get an idea about Dragon Touch Y88X plus. However, purchasing Dragon Touch will be the clear way to experience your tablet and throw up your valuable reviews.
But as I mentioned this tablet is equipped with few drawbacks, which are acceptable if you are choosing a tablet for basic or occasional usage. It is highly-affordable, great performer and with great battery life enabling you to stay ahead in every aspect. Still, I would suggest you buy Dragon Touch Y88X and realize that enlisted features are very real and genuine.