Finding the right smartphone can be mind-boggling when you do not know what to look for and you want to shop on a budget. There are distinct factors that you must consider such as the features, functions, price, and others. You would be surprised at how much a budget phone can offer.
These days, mid-range sub-$500 phones are more likely to be available than many previous flagships. Budget phones are important because not everyone is savvy-tech and is willing to spend above $1000 for a device that works just the same as a $250 device. Some people are not even bothered with the brand, as long as the phone functions well.
Many brands are now looking for new ways to challenge the established manufacturers by offering a device with premium features at a lower price. The good news is that now you have more options to look for, but the bad news is, it makes decision-making way tougher.
The main thing to do is to decide the features you are looking for when buying a phone, whether it is 5G compatibility, offers best-quality camera, or high-resolution screen. It might be impossible to find a device that can give you each feature you are looking for. So, finding the right phone would be much easier for you if you are willing to settle for the second-best.
If you are looking for a list of phones that you can refer to, then look no further than this as we have you covered with the top budget phones you may want to consider.
Google Pixel 5A
If you are an Android lover and looking for a device below $500, this is the best deal for you. Capped at $449, Google Pixel 5A has a 6.34-inch screen with a bigger battery of 4,680mAh. The Pixel 5A also offers water and dust resistance features, which are important if you are planning to use the phone for a long time.
It also shines with its software, where it has been upgraded to Android 12 from its initially launched Android 11. The software is commendably free of the extraneous clutter that other manufacturers sometimes tack on.
Pixel 5A also comes with a 3-year guarantee of OS upgrades and security updates. It may not be as long as what is being offered by Samsung and Apple's standard software support timeline, but it is undoubtedly the best among other Android competitors.
Apple iPhone SE2022
You might think that all Apple's devices are overpriced but let us tell you this; it is not. Apple's iPhone SE offers just the right balance of camera, speed, battery life, and software. The SE can take nice pictures and, in some cases, is better than Google Pixel 5A. Alas, Apple did not include a Night mode for this iPhone.
The new 2022 version of SE made a huge upgrade from the 2020's SE as it includes Apple's new chip; the powerful A15 Bionic chip that is used in the latest iPhone 13. Whether you are playing games or simply editing videos, you will be amazed by the speed of the chip.
The new iPhone SE retains the same design as the previous model, which means a small 4.7-inch display and large bezels, but some users may prefer the old-school Touch ID button to unlock the phone quickly. This iPhone may be the best budget device, especially for those who prefer a small phone with the best features.
Moto G Power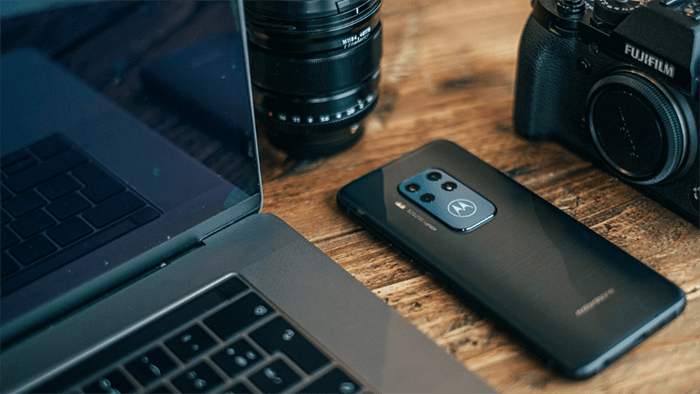 These recent years, the brand made a comeback by manufacturing some of the best deal Motorola phones on the market. One of its most famous phones is the Moto G Power. The brand's primary selling point of this device is the claim that the battery can last for 3 days. Another plus point is that Motorola claims that a single charge will allow you to stream 150 hours of music.
The Moto G Power also has a large 6.6-inch full HD display and cameras with triple lenses, including a 48MP main camera, a 2MP macro lens, and a 2MP depth sensor. With the cost of under $250 and its 14 hours of runtime, this new Moto G has easily won the best deal device.
Samsung Galaxy A32
Many brands are coming up with affordable 5G devices nowadays. If you are looking for one and are a huge fan of Samsung, you will not be disappointed with the Samsung Galaxy A32 5G. On the other hand, if you are willing to put up with an average display, this could be the best deal at only $280.
The A32 is not a small phone as it has a big 6.5-inch screen. It is powered by a 5,000 mAh battery that lasts almost 12 hours long. The Galaxy A32 will also surpass many other low-cost options, with Samsung offering three years of Android updates and four years of security fixes.