Now a smartphone with a good camera can compete with professional equipment: the quality of mobile shooting has reached such a level that allows you to shoot full movies on a regular camera phone. In the spring we talked about the best models of the first half of 2018, but over the past six months there were a lot of new camera phones: we collected them in this article and made a rating of smartphones with excellent cameras.
Over the past six months, a lot of new smartphones with excellent cameras have been released. We present you the rating of camera phones at the end of 2018-beginning of 2019 in our opinion.
Below is a comparative table, which shows all the main characteristics of the devices that are fighting for the title of Best cameraphones.
Our rating
Screen
Processor
Camera
 Accumulator
1 Huawei Mate 20 Pro
6.39'',

3120×1440

HiSilicon Kirin 980
 40+20+8/24 MP
4200 m Ah
2 Huawei P20 Pro
6.1'',

2240×1080

HiSilicon Kirin 970
40+20+8/24 MP
4000 m Ah
3 Samsung A9
6.3'',

2280×1080

Qualcomm Snapdragon 660
24+5+10/24 MP
3800 m Ah
4 Google Pixel 3 XL
6.3'',

2960×1440

 Qualcomm Snapdragon 845
12.2/8 MP
3430 m Ah
5 Apple iPhone Xs Max
6.5'',

2688×1242

Apple A12
16/13 MP
2691m Ah
 6 Samsung Galaxy Note 9 
6.4'',

2960×1440

Exynos 9810
12+12/8 MP
4000 m Ah
7 Xiaomi Mi Mix 3
6.39'',

2340×1080

Qualcomm Snapdragon 845
12+12/24+2 MP
3200 m Ah
Huawei P20 Pro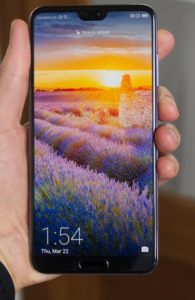 Huawei P20 Pro was released in the spring of this year and still occupies the first place in the ranking of the authoritative site DxOMark. The smartphone is equipped with three modules: the main 40 MP (f/1.8), a telephoto lens with a 3-fold optical zoom at 8 MP (f/2.4) and a monochrome module at 20 MP (f/1.6), which increases the sharpness of the frames. Also, thanks to the latest sensor, you can take beautiful black and white photos. The camera supports AI, which allows the smartphone to detect objects in the frame and automatically adjust the best shooting parameters. The smartphone itself runs on HiSilicon Kirin 970 processor with 6 GB of RAM and 64/128 GB of internal memory. The screen is a 6.1-inch frameless OLED matrix with a resolution of 2240×1080 pixels. You can read more about Huawei P20 Pro in our review.
Samsung A9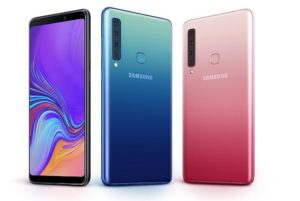 Samsung decided to bypass all manufacturers in the number of cameras and released Samsung A9 smartphone with four modules. A9 refers to the middle segment and at its price is quite good removes. The first camera — wide — angle at 8 MP-allows you to fit more details into the frame. The second-a telephoto lens at 10 MP-has a double zoom. The third sensor with a resolution of 24 MP is used for shooting in automatic mode. The fourth camera at 5 MP allows you to take portrait shots, blurring the background.
Here is a display with a diagonal of 6.3 inches with a resolution of 2280×1080 without any cuts. The smartphone supports two SIM-cards and has a separate slot for microSD up to 512GB. The entire system runs on an energy-efficient Qualcomm Snapdragon 660 processor with 6GB of RAM. Also Samsung A9 is equipped with a battery capacity of 3800 mAh and is able to work for two days without recharging.
Google Pixel 3 XL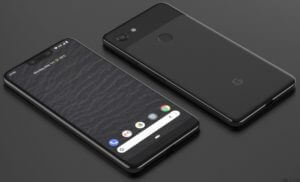 While all manufacturers are racing on the number of built-in cameras, Google is on its way. The manufacturer proves for the third time that the smartphone can take great pictures with one sensor, if it has a well-designed software. The Google Pixel 3 XL features a 12.2-megapixel matrix with an f/1.8 aperture. The quality of the pictures does not cause any complaints, everything is clear and sharp. Despite the absence of the second module, Pixel 3 XL has a portrait mode, which is responsible for the background blur special software algorithms. The smartphone runs on the latest Qualcomm Snapdragon 845 processor with 4GB of RAM. Someone may not like the really large cutout on the screen, but it is easy to hide in the settings. The model is available in three colors: black, white and "not pink".
Apple iPhone Xs Max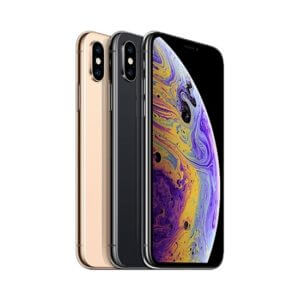 Apple iPhone Xs Max has an improved camera with increased pixel size, so the smartphone can take clear pictures both day and night. One of the main features was the introduction of Smart HDR technology — it allows for a split second to take a series of pictures and glue them into one the highest quality image. Also in iPhone Xs Max, you can change the depth of field after shooting, changing the degree of background blur.
Apple iPhone Xs Max is equipped with a 6.5-inch OLED display with good color reproduction, and due to the increased diagonal of the screen "bangs" on top is almost invisible. Also, the smartphone has received quite capacious (for iPhones) battery for 2691 mAh, which is enough for the day of active work. The system is based on the new processor A12 Bionic, which has become even more productive and energy efficient than the previous A11. There are only three colors of the model: silver, gray space and gold.
Samsung Galaxy Note 9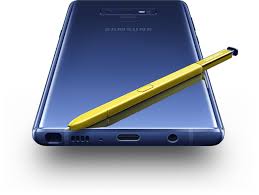 When the Samsung Galaxy Note was released in 2011, the smartphone was perceived ambiguously, because then the display diagonal was a maximum of 4 inches. Since then, the Note series has become a cult among large phablets, and the Samsung Galaxy Note 9 has received a 6.4-inch Super AMOLED display with a resolution of 2960×1440 pixels. The smartphone runs on a proprietary processor Exynos 9810 with 6 GB of RAM and 128/512 GB of internal memory, depending on the configuration.
Phablet got the same cameras as the Galaxy S9+, that is, two 12 MP modules, one with a variable aperture f / 1.5-2.4. The most important difference between Note 9 and S9+ is the technology that can recognize up to 20 different scenes and adjust the color and contrast settings of the images. Note 9 features an updated s Pen stylus that lets you create notes in Notepad, edit photos, and control your smartphone as a remote control. The 4000 mAh battery supports fast charging and charges up to 100% in just 2 hours.
Xiaomi Mi Mix 3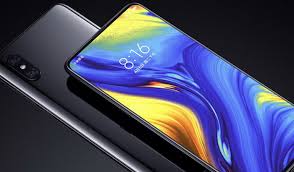 Xiaomi Mi Mix made a big splash, but his camera left much to be desired. In the second version of Mi Mix, the situation has not changed much, but Xiaomi Mi Mix 3 is a completely different thing, because the smartphone is equipped with a dual 12 MP module from Sony with support for SuperPixel and Soft Light. The front camera is also dual-24 + 2 MP.
The main feature of the smartphone was the sliding mechanism of the slider, which made the screen truly frameless. Now the front cameras and Face Unlock indicators are hidden under the display and can be extended only when necessary. The model runs on a Snapdragon 845 processor and can be equipped with 6, 8 and even 10 GB of RAM. There are three colors available: black, blue and green. At the moment, the model is not sold in Russia, but according to rumors Xiaomi Mi Mix 3 will be supplied with wireless charging.